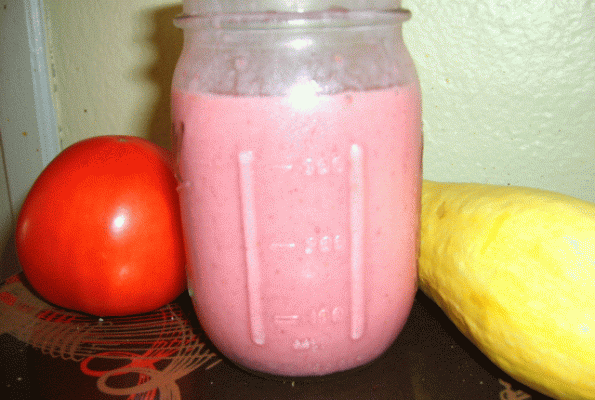 What you need:
6-12 oz. strawberry soy yogurt of your choice
1/2-3/4 cup soy or rice milk (vanilla or regular)
about 2/3 cup strawberries (optional)
2 tablespoons orange juice (or fruit juice of your choice)
sweetener of your choice (to taste; optional)
What you do:
Put everything in a blender and blend.
This works for other fruit as well.
(I recommend using at least a little fruit, but if you don't have any on hand, this is still good. If you're using fruit, though, use less yogurt [about 6 oz]. And the amount of soy/rice milk depends on how thick you want the smoothie. Be careful with the sweetener - 1 tablespoon of sugar in mine was a bit too sweet for my taste)
Preparation Time:
5 minutes
Cooking Time:
S
ervings:
1